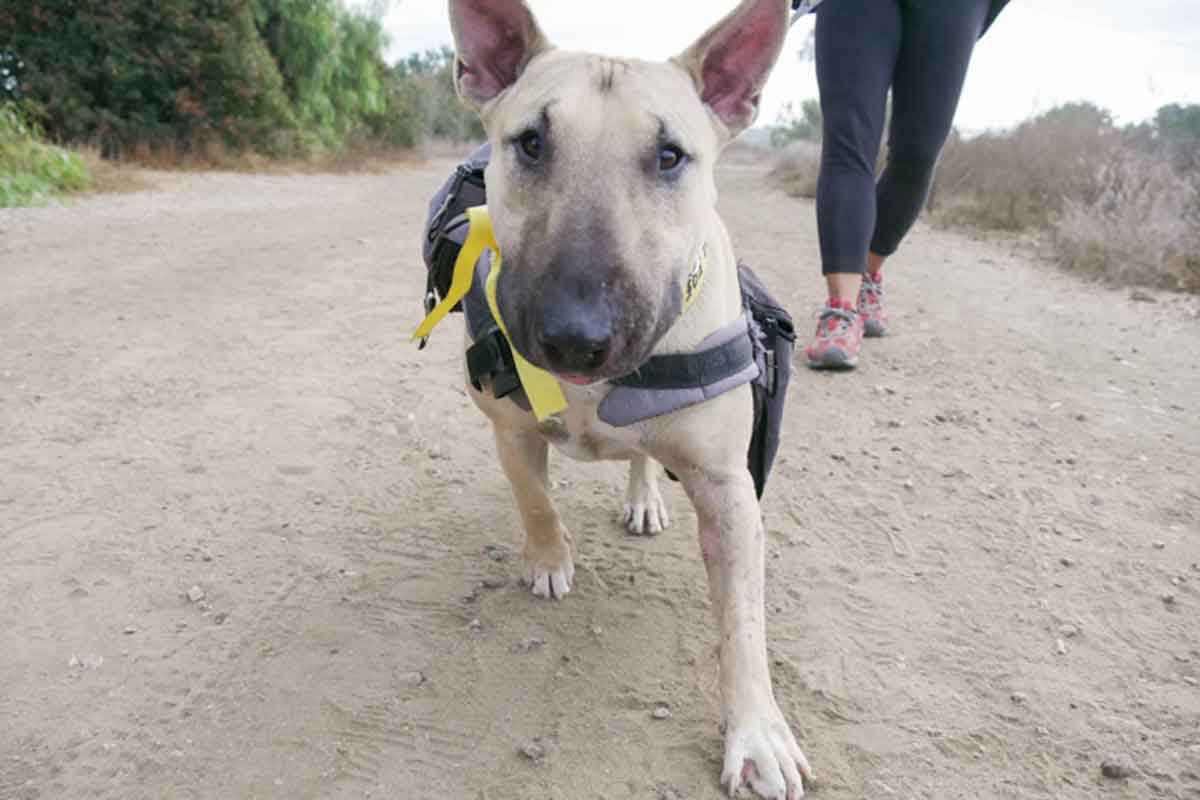 Pack Walks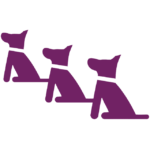 All dog lovers welcome (with or without a dog)
Get out, active, & social with your dog
Hiking locations throughout Los Angeles
Lead by certified dog and fitness trainer, Tracy James
Pack Walk Locations Include
The locations our pack regularly frequent span far and wide in and around the Los Angeles area.
Pack walks are typically Saturday or Sunday morning and Sunday afternoon. They are scheduled according to the sunrise and set so we avoid the heat of the day. This means the start times vary based on the season.
SO, if you can't make the next pack walk hopefully you can attend a future one. Subscribe to my mailing list and follow me online so you don't miss the next one!
Here are just a few of the parks and trails our pack walk enjoys on a regular basis: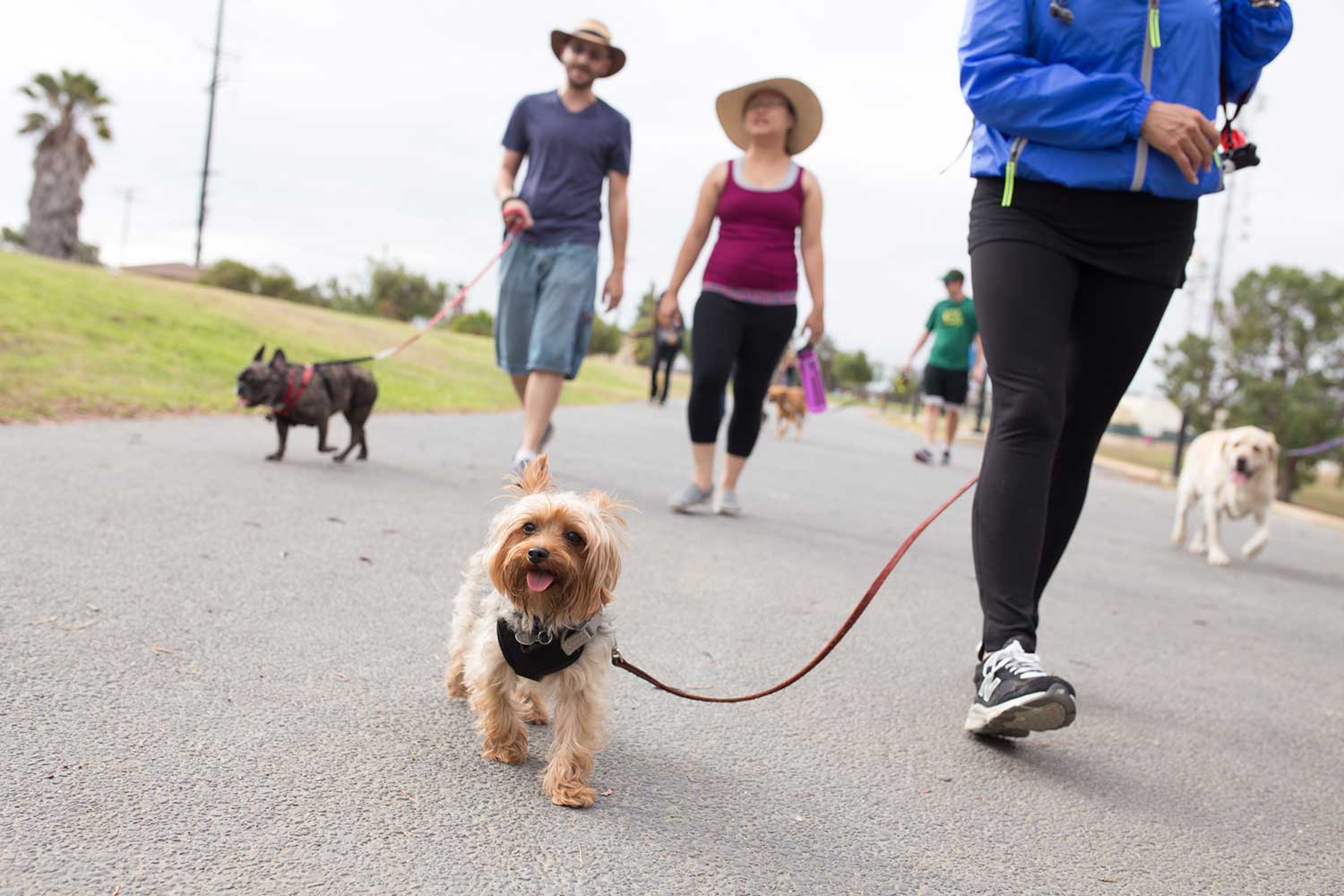 Next Pack Walk Information
📅 Sunday, January 19 @ 3:15pm
📍3990 La Cienega Blvd · Los Angeles, CA
Don't miss the off ramp from La Cienega, whether you're coming from N or S. I made this address estimation that's different than what appears on internet searches that take your around the outside of the park.
-MAP-
🅿️Parking. $6 (CASH ONLY) on weekends **BUT** they stop charging 2 hrs before sunset. So, if you arrive at/after 3:10pm, parking should be free 🙂
❌We'll meet at the parking lot at Gwen Moore Lake
➡️Moderate intensity 2.5 mile loop.
Don't forget to ask about my fitness classes with your dog, dog training classes, and private dog and personal training options while we walk!
Dogs must be on a 6-8 foot standard leash.
**No retractable leashes or slip collars**
No dog needed to join us. Anyone who loves dogs is welcome to attend!
Always bring water for you AND your dog (don't forget a bowl)
Dogs must be 6 months or older
All dogs must be current on their vaccines (DHPP, Bordetella and Rabies).
Ask each dog's owner if you can approach BEFORE approaching.
Have a DINOS, Dog In Need of Space? The pack walks follow the Yellow Dog Project.  I will have yellow ribbons available for anyone who wants one! Find out more at https://dogsinneedofspace.com/
Ask each dog's owner if you can approach BEFORE approaching
ATTENDANCE POLICY: If you can't make it, change your RSVP by emailing tracy@feetandpaws.com AT LEAST (24) HOURS BEFORE WALK. Each member is allowed 3 no shows. If you accumulate more than 3, you'll no longer be invited to attend these pack walks.
Tracy was well prepared, understanding, and considerate towards the individual dogs' needs. Additionally, I appreciated how she was actively responsible and looked after our pack on the trail. She would politely notify people who off-leashed their dogs (of unknown disposition and training) that some of our dogs may not react well. I felt Tracy would be good at managing bad situations should they arise, and would trust her to keep the pack safe. Thank you, Tracy!

My dog and I go on Feet and Paws's pack walks! We always have so much fun and Tracy is a wealth of knowledge about dogs and fitness!
RSVP For The Next Feet & Paws' Pack Walk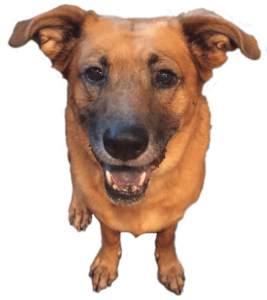 Regular teeth brushing is not just important for my oral hygiene but can help prevent dental disease that may damage my kidneys, liver, and heart. Just don't forget to make the brushing rewarding for me!
Subscribe to my Pawblication©
Receive handy dog and fitness training tips, read fun and inspirational stories, learn of my next classes and hikes and more right to your inbox.