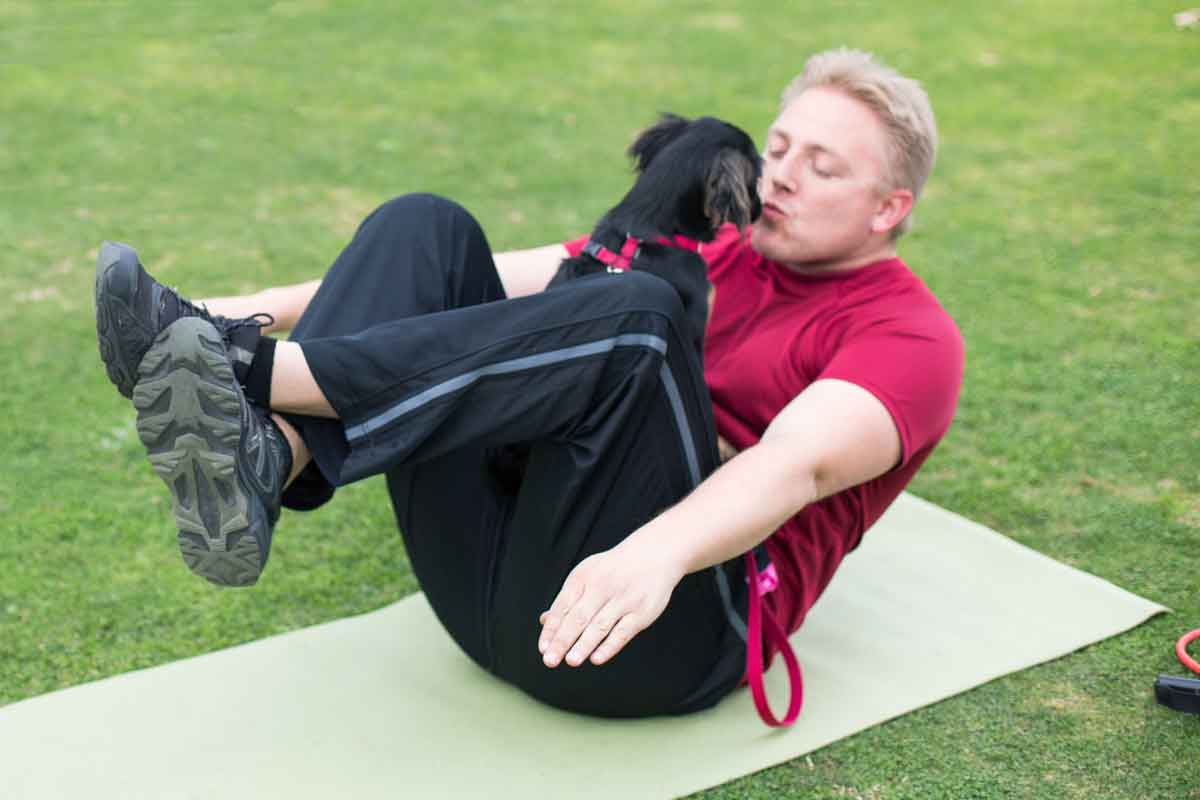 Workout With Your Dog Classes
Workout With Your Dog Classes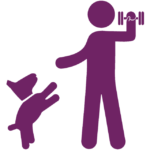 Have fun being active and healthy by working out with your dog!
What?
Workout classes for dogs and their owners
When?
Mondays & Wednesdays at 7pm
How Much?
As low as $20/class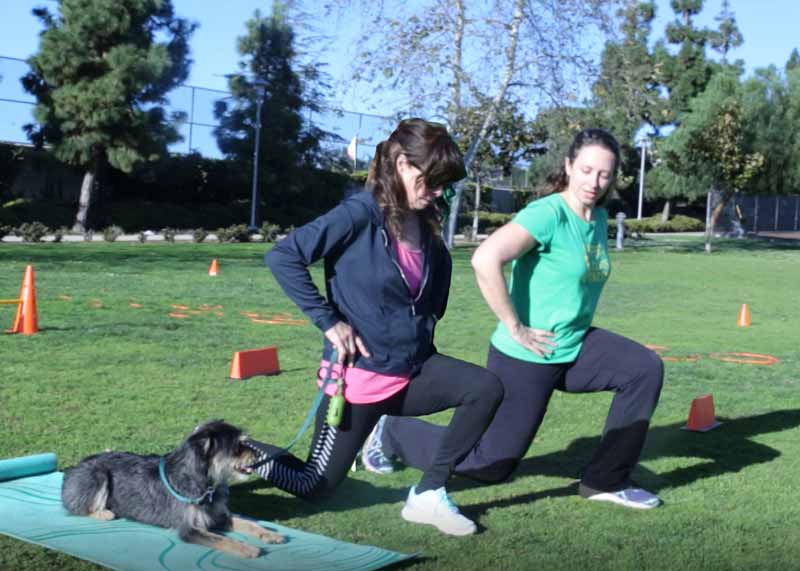 What do you mean, Workout With Your Dog Classes?
I know first hand how unfortunate it is our best friends have to stay at home while we go to the gym. After all, they enjoy physical activity and mental stimulation too!
This is why I created this fun and unique workout class. By incorporating strength training, cardio drills, games, and both basic dog obedience as well as tricks, my workout with your dog classes invite you to both be active and healthy together.
Benefits of Working Out With Your Dog
Physical activity is important for both you & your dog's physical and mental health. Regularly working out can have so many health benefits, including:
Increasing your chance of living longer
Reducing your risk of heart disease, diabetes, and cancer
Improving your ability to do activities
Strengthening your bones and muscles
Improving your mental health
Controlling your weight
1. Request a Consultation
Fill out the consultation request form to tell me about your and/or your dog's training needs and goals.
2. Complete Payment
After you submit your request, you can pay the consultation fee using my secure online store, Venmo, or Zelle.
3. Schedule Consultation
Once payment has been received, Tracy will reach out to schedule your consultation appointment.
What are you waiting for?
Get started today!
Workout With Your Dog Class Information
What, Where, When, and More
*Please note: Consultation is required before attending your first class*
Perfect For: Socialized, up-to-date and fully vaccinated dogs (Rabies, DHLPP, and Bordetella) who are at least 6 months old and behave well on leash… and their owner(s) too of course!
Schedule
Sun
Mon
Tue
Wed
Thu
Fri
Sat
7pm-8pm
Workout With Your Dog
7pm-8pm
Workout With Your Dog
| | |
| --- | --- |
| Consultation & First Class* | $60 |
| 2 Classes | $56 ($28/class) |
| 4 Classes | $96 ($24/class) |
| 8 Classes – Best Value | $160 ($20/class) |
| | |
| --- | --- |
| Consultation & First Class* | $110 |
| 2 Classes | $100 ($50/class) |
| 4 Classes | $176 ($44/class) |
| 8 Classes – Best Value | $288 ($36/class) |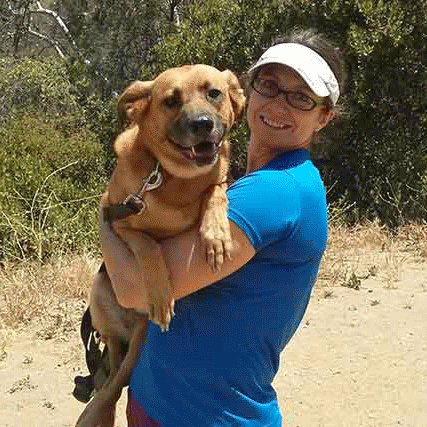 Hi, I'm Tracy! With over 10 years experience training dogs, I have worked with a variety of breeds & temperaments, from docile puppies all the way up to shy, fearful, and reactive dogs. I have been working out for years with my own dog, Berlin, and have experienced first-hand the joy that being active with your dog can bring into your life. With my dog training and fitness instruction certifications, I love being able to share that joy with others as well through Feet & Paws Fitness. It is such an honor helping people and their dogs be healthy and happy together.
Tracy's class was great! My dog is still in puppy mood and was very excited. Tracy and Berlin Berlin were patient and accommodating. Tracy had modifications for my still learning self and puppy. Would definitely take the class again next time I'm in the area! Private Feedback: Thank you so much! I learned a lot! This was a very helpful experience and I'm so glad we took the class. We'll continue training!

Tracy is amazing with both people and dogs! Classes offer a good workout for both me and my dog, as well as great bonding time. Can't say enough good things!

After getting our second dog, we realized that we needed some help. While our first dog was already trained, our new dog, Otto, was a door dasher, guarded the couch, and pulled and was slightly reactive on leash. It was making life a bit impossible. We had Tracy over for a few sessions and she showed us a variety of different tricks to try. She took the time to explain and demonstrate things and, after we had some time to practice, it finally started to click for me and Otto. Life is a lot easier now! We even make it out to Tracy's fitness class sometimes. We both have a great time. Thanks Tracy!

Feet and Paws is such a great idea! Gives you a chance to get out, get moving and while also getting your pet out for some exercise too! Tracy who runs it really knows what she's doing! Thanks!!!

We always have such a great time at class. My dog and I take Tracy's fitness class whenever we can. It's such a brilliant idea: my dog gets to run around and get lots of energy out (always the plight of the dog owner), and I get a great work out on top of everything too. The biggest thing holding me back from exercising was having to leave my dog at home, problem solved!

Tracy is a wonderful trainer! We learned so much that after we had a few private lessons to work on our dog's basics, my wife and I started bringing our terrier to Tracy's fitness classes. It was a wonderful class filled with open minded people and a highly trained instructor. I would recommend Feet & Paws to anyone.

This is the coolest class! All the dogs are so happy and really inspire their humans to go for it!

After taking a few Feet & Paws Fitness workout classes with my dog, I decided to sign up for a couple private lessons with Tracy to work on some issues we were having, (like pulling on the leash, etc). She came over for a few sessions and was very patient showing us what to do. It's been especially great because she continues to help us with those specific issues whenever we're at the group fitness classes. Gretchen has shown a lot of improvement since we've been working more closely with Tracy. I'm really glad we signed up for the private training. Highly recommend.

My dog, Linus, and I have being regular participants of Feet & Paws classes since 2015. In that time Linus has learned amazing tricks, improved his obedience training, maintained his puppy weight and is in superb health. I, too, have kept in shape and together Linus and I have created a bond that is hugely fulfilling.

I highly recommend Feet & Paws, it's no accident that we go twice a week.

My cocker spaniel, Abby, and I are so glad we found out about Tracy's fitness classes. It's so much fun spending the evening working out with Tracy when we are in town.

Tracy is a great combination of personal trainer and dog obedience instructor. Her classes are innovative and fun that keep dogs interested, which keeps we humans engaged as well. She is also great at gauging your fitness level and watching your form so that you aren't injuring yourself. Dog lovers who want to change up their workout routine should give this a whirl.

I find that Tracy is a wealth of knowledge, when it comes to dogs and what their needs are. We had a lot of fun and was very sore the next day. Can't wait for our next class!

Fantastic class. I'm always looking for activities in which I can participate with my four-legged child. Tracy has a great approach, calm presence, and positive attitude. Love the balance of activities and my muscles tell me I'm getting a solid workout too. Thank you, Tracy!
After you submit this form look for an email from tracy@feetandpaws.com. It will include information about what's next, like scheduling a brief phone chat so I can learn more about your specific goals. This is at no cost to you and allows me the opportunity to address any questions you might have about my services.
Make sure to **Add tracy@feetandpaws.com to your Safe Sender list**.
I can't wait to meet you and your dog!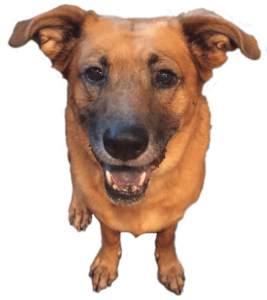 Don't forget I get fatigued too. A sit to stand is a squat for me and a sit to down a push up. Quality over quantity!
Start My Free 21 Day Training Crash Course
Over the next three weeks, you'll get helpful dog training tips and tutorials, fun canine and human fitness training exercises, and a collection of other healthy living guides right to your inbox 😉.
You'll also receive additional dog and fitness training pointers, cute and inspirational stories, and my in-person and online class and pack walk schedule through my regular Fun Feet Pawblication©.