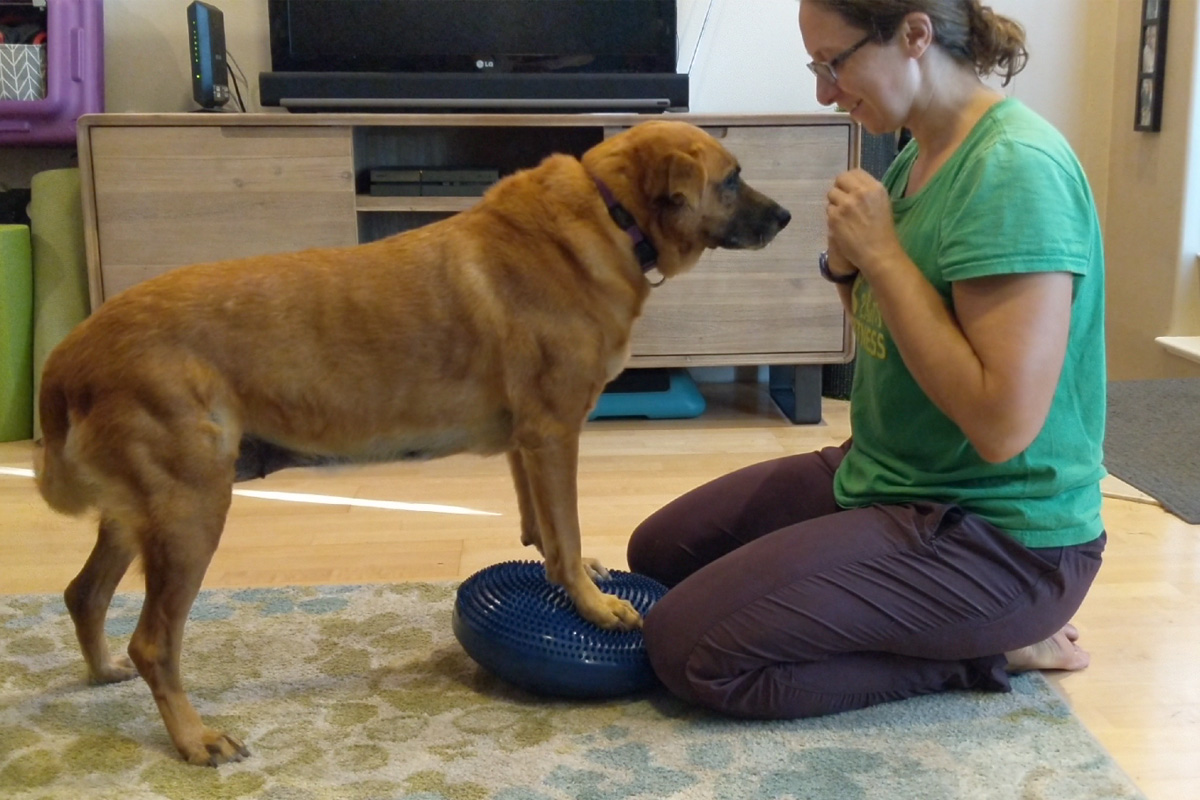 Online Canine Only Fitness Classes
Online Canine Only Fitness Classes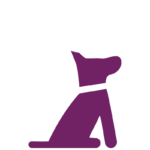 Better Movement = More Years
What?
Workout classes for your dog
How Much?
As low as $13/class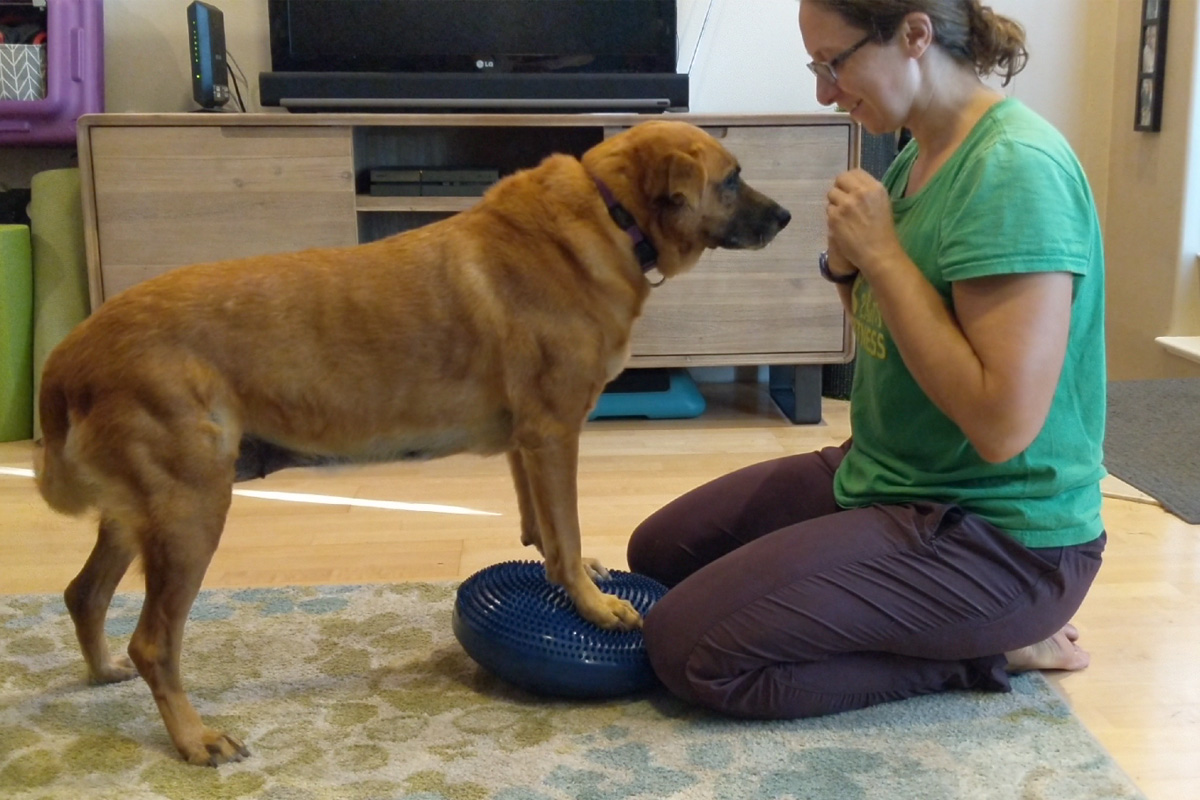 What do you mean, Online Canine Only Fitness Classes?
Dogs of all ages need physical activity and mental stimulation everyday, and sometimes a walk or two just isn't enough.
This is why I love teaching these special online canine only fitness classes. From fun games to agility, strength, and endurance exercises, you can help make fitness fun for your dog so they  can live a longer, healthier life by your side.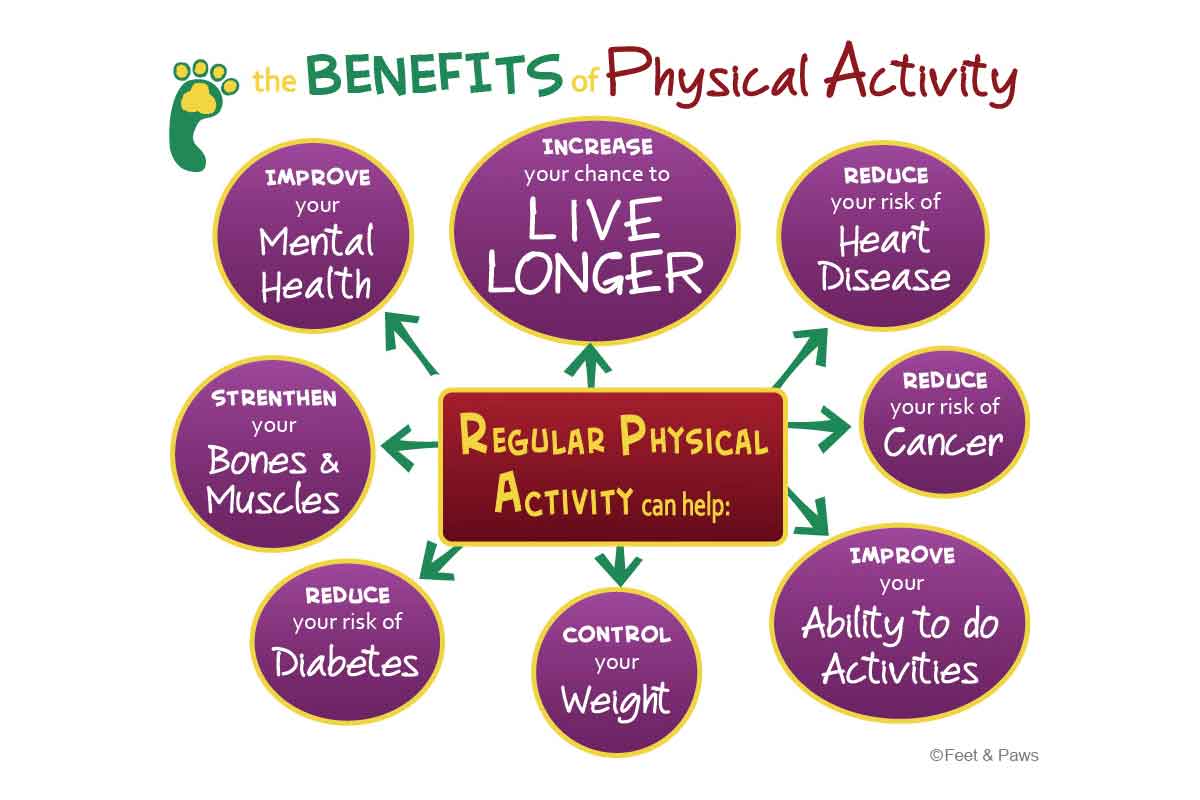 Benefits of Only Canine Only Fitness Classes
Physical activity is important for (both you &) your dog's physical and mental health. Regularly working out can have so many health benefits, including:
Increasing chance of living longer
Reducing risk of heart disease, diabetes, and cancer
Improving ability to do activities
Strengthening bones and muscles
Improving mental health
Controlling weight
1. Register for Class
Fill out the registration form so I can get to know a bit about you and your dog.
2. Complete Payment
Submit your payment using my secure online store, Venmo, or Zelle.
3. Check Your Inbox
Read the welcome email you'll receive once your registration is complete.
What are you waiting for?
Get started today!
Online Canine Only Fitness Classes Information
What, When, and More
NEXT SERIES:
TBD
TBD
.
.
.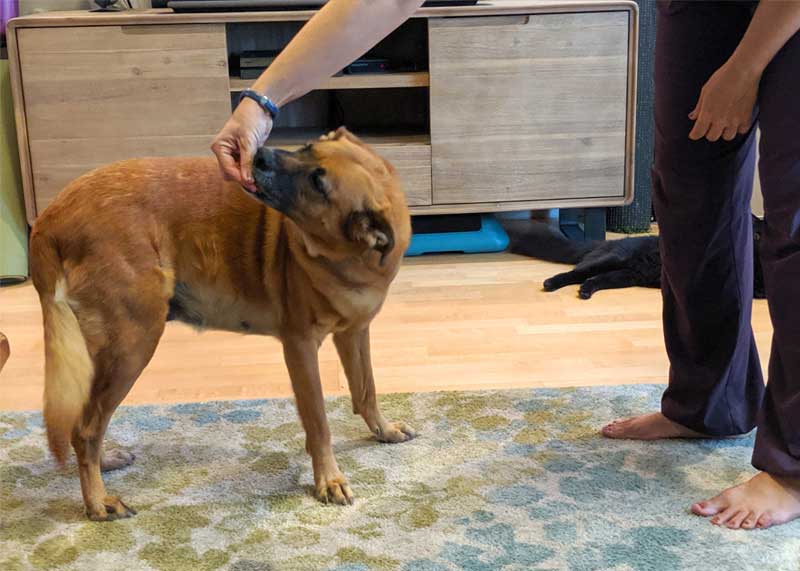 For: Active dogs and/or dogs with people who are not interested in or unable to workout.
Equipment: See -Equipment List-
Class content: This class is going to the dogs, literally. All exercises will be crafted for the canines, allowing them to get in full body workout that is sure to stimulate their bodies and minds. Make sure to have their kibble and treats ready!
NEXT SERIES:
New Series Starts
1st Wednesday Of Every Month
Live Workout 6pm-7pm with
Live Discussion and Q&A Each Sunday 11am-11:30am
.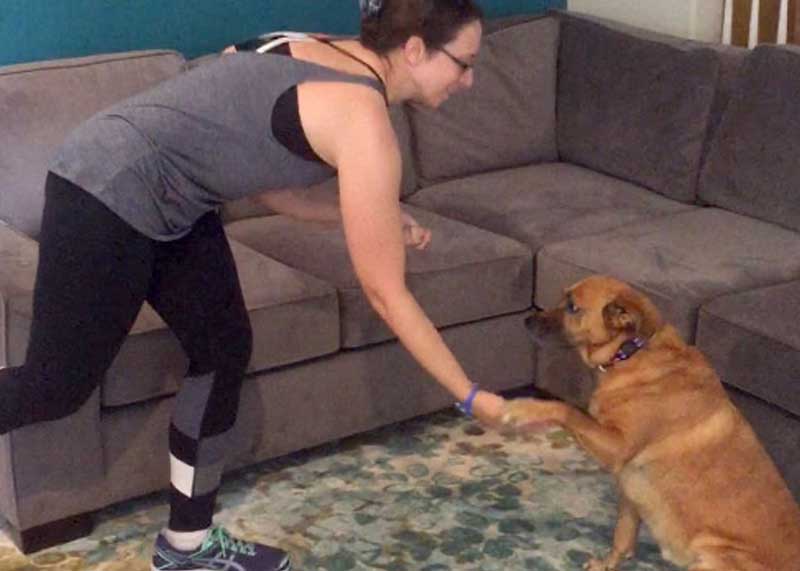 For: Dogs and puppies at least 6 months old and their person/people looking for a fun total body workout.
Equipment: See -Equipment List-
Class content: This all levels class includes various strength, endurance, and flexibility exercises for both dogs and their people, allowing you to have fun being active and fit together. Intensity levels provided.
.
Schedule At A Glance
All times are PT
Sun
Mon
Tue
Wed
Thu
Fri
Sat
11am-11:30am
Live Discussion and Q&A
5pm-6pm
Workout With Your Dog
 
*Workout with your dog classes so get your gym shoes laced up and join your dog.
| | |
| --- | --- |
| 🥉 Bronze Level | $25 to audit (5) Live Discussions and Q&As (No Workouts) |
| 🥈 Silver Level | $50 to audit (5) Live Zoom Workouts (No Link to recorded Live Zoom Workouts or access to Discussion and Q&A) |
| 🥇 Gold Level | $65 access to (5) Live Zoom Workouts, link to recorded Live Zoom Workouts, and weekly Live Discussion and Q&A |
*Can be combined with Canine Only Fitness Classes. Please include which classes you are interested in on your registration form.
| | |
| --- | --- |
| 🥉 Bronze Level | $10 to audit (1) Live Discussion and Q&A (No Workouts) |
| 🥈 Silver Level | $15 to audit (1) Live Zoom Workout (No Link to recorded Live Zoom Workouts or access to Discussion and Q&A) |
| 🥇 Gold Level | $20 access to (1) Live Zoom Workout, link to recorded Live Zoom Workout, and the corresponding Live Discussion and Q&A |
*Can be combined with Canine Only Fitness Classes. Please include which classes you are interested in on your registration form.
Policies, Expectations, and Suggestions
For you and your dog's safety, if your dog ever shows any signs of pain or discomfort and/or has any body handling issues (reacts negatively when you touch them), refrain and/or cease activity. Consult your veterinarian to see if there are any physical health concerns. If no, I would love the opportunity to help you address these behaviors with some private dog/canine fitness training. It's important to start understanding what's causing these responses while establishing desired alternate, healthy habits and movements. Contact me at tracy@feetandpaws.com for more information.
Check with your dog's veterinarian before starting them on any new exercise program. Start off slow and gradually build your dog's stamina and endurance.
Listen to your body and your dog's body language. Work as a team and don't (have them) work through pain.
Time, temperature, and elements matter.  Early mornings or late evenings are great options as they are typically cooler. If you're taking your workout outdoors, avoid rain and/or wet surfaces.
Keep your dog's nails trimmed (if overgrown, they can effect their gait) and regularly inspect their paw pads.
Prepare treats BEFORE class/training. Treats should be pea-sized OR LESS.
Consider not feeding your dog (their entire meal) before your workout and/or use their meal as their reward during your workout.
Dogs don't generalize well so if your dog is having trouble with a particular behavior, ask for something they know and work on the unknown behavior outside of class—Make it rewarding and watch for any signs of discomfort.
Internet connection and WiFi enabled device
Carpet(ed room) and/or yoga mat for you and your dog
Flat buckle collar, martingale, or harness (no slip collars)
Water and a bowl (don't forget to offer it to your dog!)
Kibble or treats (prepared into pea-sized pieces before your workout)
6 ft. hands-free leash, nylon or leather leash (no retractable leashes)
Athletic clothes (you might be bending over, squatting, etc)
Stable, uneven surfaces for your dog: (Non-slippery) books, foot stools, irritation valve box, and/or ottomans.
Unstable surfaces for your dog: Canine fitness equipment or throw pillows, couch cushions, couch.
About The Trainer, Tracy James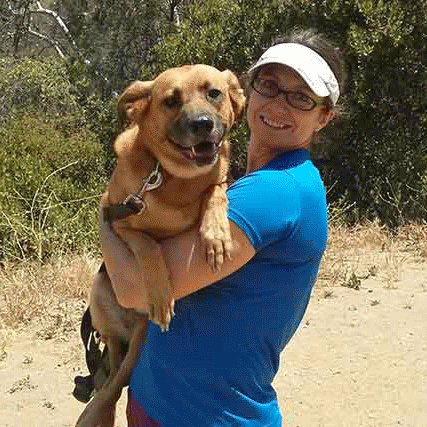 Fenzi Dog Sports Academy Gold Level Canine Fitness Trainer Part 1-3
NSCA Certified Personal Trainer
ACSM Certified Group Exercise Instructor
ABC Certified Dog Trainer
Westside German Shepard Rescue Volunteer 2018-present
LA Animal Services Volunteer 2009-2014
From the start we had a lot in common: a lack of coordination, the need to put our mouths on everything, and an inability to hold our bladders.
Needless to say, my bond with Sandy (named after the dog in Annie), was immediate. All jokes aside, she was my best friend for sixteen years and our friendship inspired my love of animals.
It wasn't until my third year of college, and far from the unconditional support of Ginger, my family's next four-legged family member, that I discovered my interest in health and fitness. I started walking on a regular basis to get away from the computer and relieve stress. Having never been very physically active in the past, I was surprised to find I enjoyed walking so much that, in time, I started walking longer and faster, eventually progressing to running. Over summer break, I kept the momentum and walked and ran with Ginger. It was so wonderful taking control of my well-being with my best friend who was also benefiting from activity.
As I transitioned into the working world, I never lost sight of the impact and joy animals and activity brought to my life. Not yet able to have my own dog (darn you work schedule!), I began volunteering at a local city shelter. I quickly gained respect as an experienced, trustworthy dog handler and even taught other volunteers how to handle and train the shelter dogs. It was both heart breaking and tremendously rewarding work.
Tracy's class was great! My dog is still in puppy mood and was very excited. Tracy and Berlin Berlin were patient and accommodating. Tracy had modifications for my still learning self and puppy. Would definitely take the class again next time I'm in the area! Private Feedback: Thank you so much! I learned a lot! This was a very helpful experience and I'm so glad we took the class. We'll continue training!

Tracy is amazing with both people and dogs! Classes offer a good workout for both me and my dog, as well as great bonding time. Can't say enough good things!

After getting our second dog, we realized that we needed some help. While our first dog was already trained, our new dog, Otto, was a door dasher, guarded the couch, and pulled and was slightly reactive on leash. It was making life a bit impossible. We had Tracy over for a few sessions and she showed us a variety of different tricks to try. She took the time to explain and demonstrate things and, after we had some time to practice, it finally started to click for me and Otto. Life is a lot easier now! We even make it out to Tracy's fitness class sometimes. We both have a great time. Thanks Tracy!

Feet and Paws is such a great idea! Gives you a chance to get out, get moving and while also getting your pet out for some exercise too! Tracy who runs it really knows what she's doing! Thanks!!!

We always have such a great time at class. My dog and I take Tracy's fitness class whenever we can. It's such a brilliant idea: my dog gets to run around and get lots of energy out (always the plight of the dog owner), and I get a great work out on top of everything too. The biggest thing holding me back from exercising was having to leave my dog at home, problem solved!

Tracy is a wonderful trainer! We learned so much that after we had a few private lessons to work on our dog's basics, my wife and I started bringing our terrier to Tracy's fitness classes. It was a wonderful class filled with open minded people and a highly trained instructor. I would recommend Feet & Paws to anyone.

This is the coolest class! All the dogs are so happy and really inspire their humans to go for it!

After taking a few Feet & Paws Fitness workout classes with my dog, I decided to sign up for a couple private lessons with Tracy to work on some issues we were having, (like pulling on the leash, etc). She came over for a few sessions and was very patient showing us what to do. It's been especially great because she continues to help us with those specific issues whenever we're at the group fitness classes. Gretchen has shown a lot of improvement since we've been working more closely with Tracy. I'm really glad we signed up for the private training. Highly recommend.

My dog, Linus, and I have being regular participants of Feet & Paws classes since 2015. In that time Linus has learned amazing tricks, improved his obedience training, maintained his puppy weight and is in superb health. I, too, have kept in shape and together Linus and I have created a bond that is hugely fulfilling.

I highly recommend Feet & Paws, it's no accident that we go twice a week.

My cocker spaniel, Abby, and I are so glad we found out about Tracy's fitness classes. It's so much fun spending the evening working out with Tracy when we are in town.

Tracy is a great combination of personal trainer and dog obedience instructor. Her classes are innovative and fun that keep dogs interested, which keeps we humans engaged as well. She is also great at gauging your fitness level and watching your form so that you aren't injuring yourself. Dog lovers who want to change up their workout routine should give this a whirl.

I find that Tracy is a wealth of knowledge, when it comes to dogs and what their needs are. We had a lot of fun and was very sore the next day. Can't wait for our next class!

Fantastic class. I'm always looking for activities in which I can participate with my four-legged child. Tracy has a great approach, calm presence, and positive attitude. Love the balance of activities and my muscles tell me I'm getting a solid workout too. Thank you, Tracy!
Register For Online Canine Only Fitness Classes
Read through all the -Policies- and -Equipment- listed above before registering.
Reserve your place in class by submitting:
The form below
Your dog's vaccine records (

DHPP, Bordetella and Rabies. Puppies should have had two rounds of puppy vaccinations and close the the third round.)

Your payment (see options below). All sales are final.
Don't wait — Space is limited!
Shortly after you've finalized your registration you'll receive a welcome email with important reminders and detailed class information.
Make sure to **Add tracy@feetandpaws.com to your Safe Sender list**.
Questions? Email tracy@feetandpaws.com
Payment Options
Prices can vary based on series (refer to -Prices- above for the amount due).
All prices posted are the discounted Venmo or Zelle. Credit Card payments available on my secure online store.
I can't wait to see you and your dog online!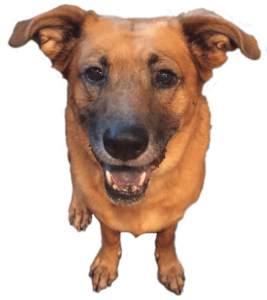 Don't forget I get fatigued too. A sit to stand is a squat for me and a sit to down a push up. Quality over quantity!
Start My Free 21 Day Training Crash Course
Over the next three weeks, you'll get helpful dog training tips and tutorials, fun canine and human fitness training exercises, and a collection of other healthy living guides right to your inbox 😉.
You'll also receive additional dog and fitness training pointers, cute and inspirational stories, and my in-person and online class and pack walk schedule through my regular Fun Feet Pawblication©.