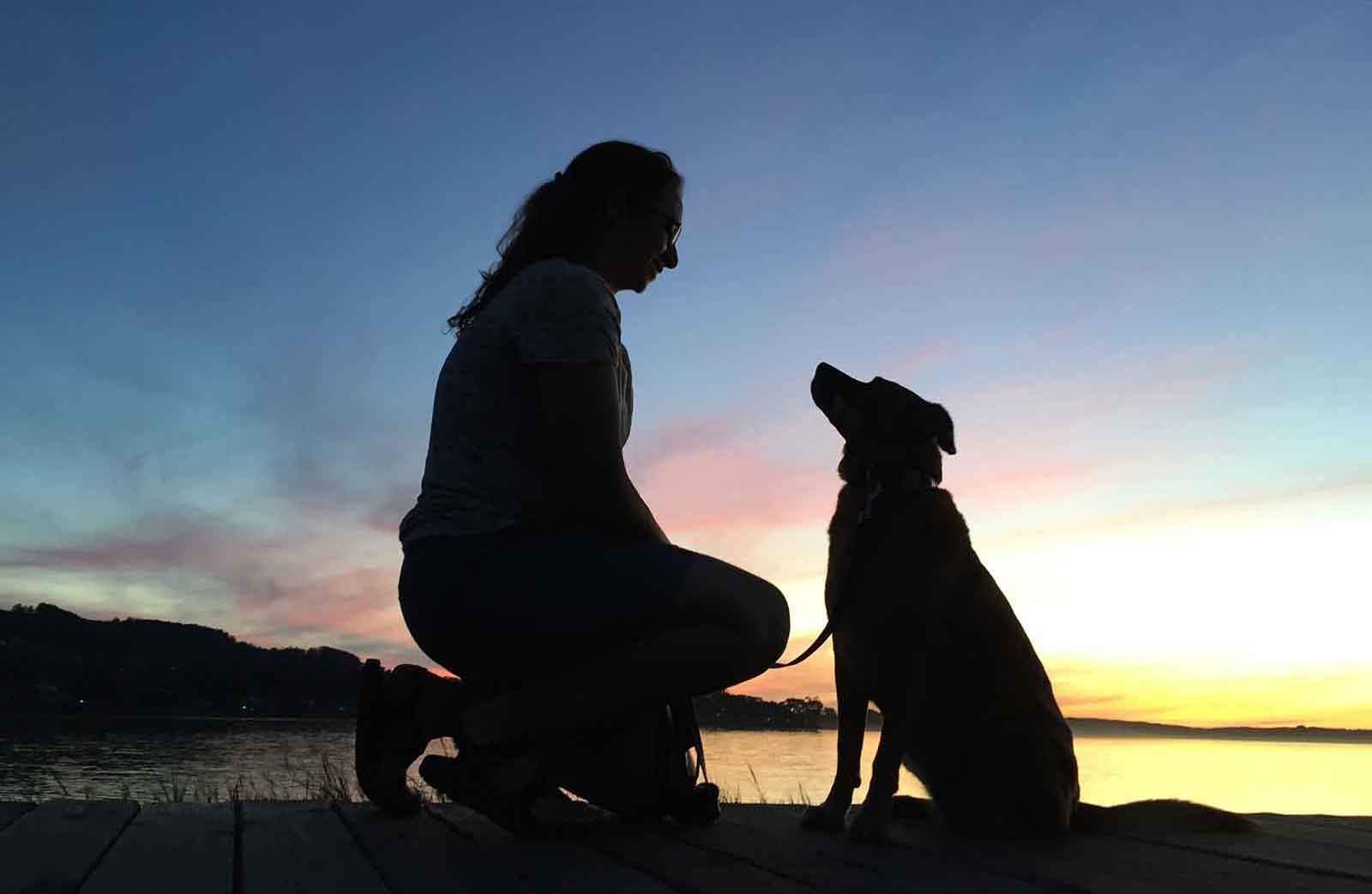 21 Day Training Crash Course
21 Day Training Crash Course
Frustrated
You finally did it — You're a dog parent! The food has been purchased, vet appointments made, and an array of toys are scattered on the floor.
What you weren't prepared for: your puppy is incessantly barking in their kennel or your dog is constantly having accidents around your home.
My 21 Day Training Crash Course can help guide you toward success with dog basic manners, problem behaviors, and more.
Sad
You just took your dog to their annual wellness exam where the vet shared your dog is overweight, which has serious health implications at any age.
Or perhaps your dog is struggling post-injury to gain strength and endurance causing them to have difficulty in your day-to-day routine together.
My 21 Day Training Crash Course has some fun fitness exercises for you and your dog to help you live a long and healthy life together.
Struggling
Despite your best efforts, you are having trouble socializing your puppy or difficulty teaching your dog how to walk on leash.
Everyday you're worried about what your dog will get into and have a hard time exercising your dog when it's too hot or cold outside.
My 21 Day Training Crash Course will give you solid tips to teach your dog important life skills and share tricks that can expend some of their energy.
Feet & Paws Would Like To Help
I'd like to invite you to receive, over the next three weeks, my complimentary collection of helpful dog training tips and tutorials, fun canine and human fitness training exercises, and other valuable healthy-living guides right to your inbox 😉 with my 21 Day Training Crash Course.
In addition to this, I'll also send extra dog obedience and fitness training pointers, cute and inspirational stories, and my in-person and online class and pack walk schedule through my regular Fun Feet Pawblication©.
Start My Free 21 Day
Training Crash Course